MOSAIC
______________________
THE NEW STANDARD IN
FICC DATA ANALYTICS
TRANSLATE
________________________
INFO TO INTEL
BOOST
_______________
SALES, TRADING AND
COMPLIANCE PRODUCTIVITY
DELIVER
_________________
INSIGHTS FASTER THAN
THE SPEED OF THOUGHT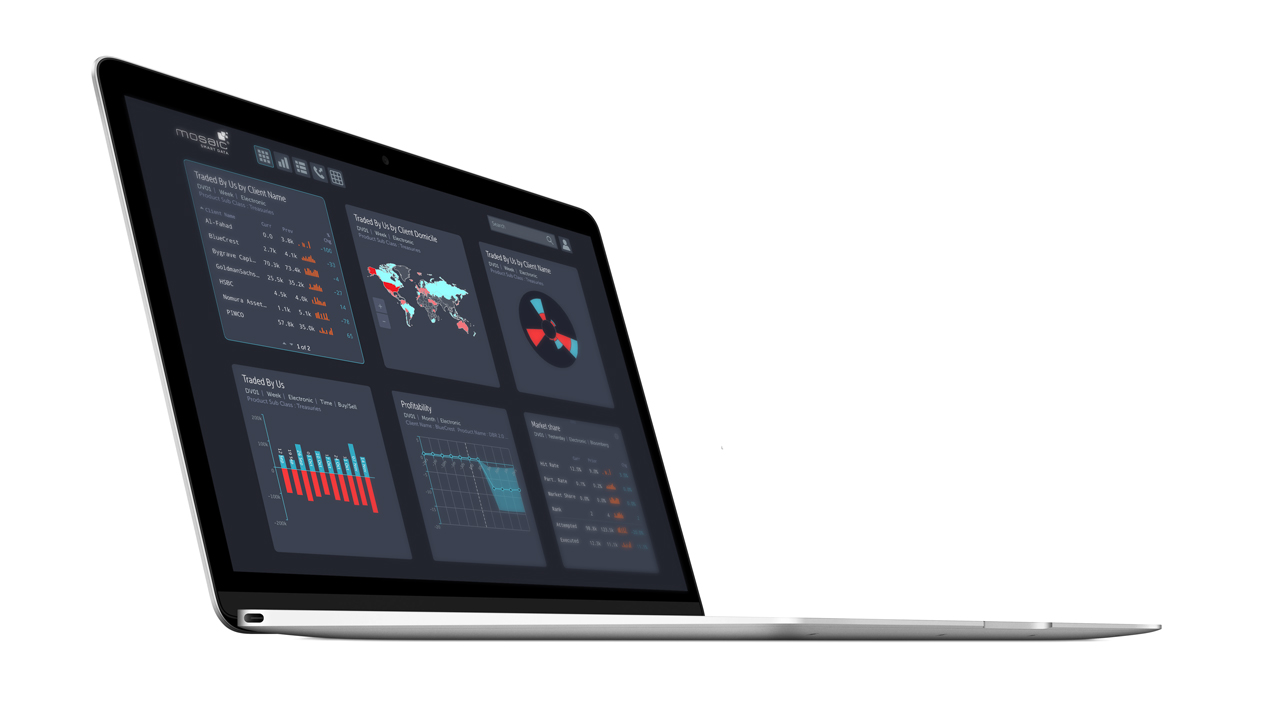 "The Mosaic platform integrates securely with our existing technology infrastructure, and enables our teams to quickly make better informed decisions."
Troy Rohrbaugh, Global Head of Macro at J.P. Morgan

Shortlisted as Data analytics innovation in e-FX Awards
Mosaic Smart Data® is a data analytics company with the ambitious aim of allowing a sell-side institution to unite all its fixed income, currencies and commodities (FICC) trading data into one powerful, real time viewpoint. This will enable each function – from back office compliance to traders, sales desks and managers – to see exactly what is going on in the FICC business in real time for the first time and at any level of detail, from the macro to the atomic.
SIGN UP FOR OUR NEWSLETTER